When we create a site in SharePoint 2013 through the user interface, we are frequently limited by the choice available through the UI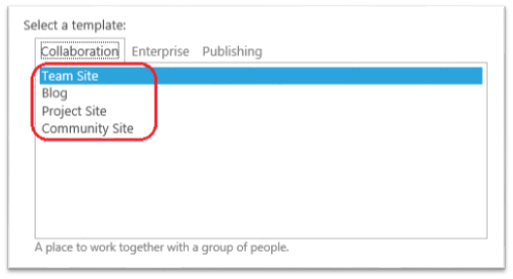 I have faced a frequent questions:

Do we have other SharePoint 2013 Site Templates apart from those listed on SharePoint UI when creating sites.


How to create a site based on those un-listed site templates.


 
The answer to both the questions is "YES" there are other templates available that you can create your sites on.

Refer to my blog on Listing SharePoint 2013 Site Templates here

Get the list of templates available by running get-spwebtemplate command in SharePoint Management Command Shell running in administrative mode.

Open a SharePoint Management Shell in administrative mode


Run the below command


 

New-SPSite -Url "<URL for the new site collection>" -OwnerAlias "<domainuser>" -Template "<name of template>"


 

Ex:


New-SPSite –Url "http:serversiteurl" –OwnerAlias lewisgordon –Template "PRODUCTCATALOG#0"