This has been a common question, what is the best way to get a list of all the site templates that SharePoint 2013 has to offer.

The easiest way to get this is via PowerShell.

Open a SharePoint 2013 Management Command Shell in Administrative mode

Run the following command at the prompt: get-spwebtemplate

This will list all the web templates that can be used to provision a site.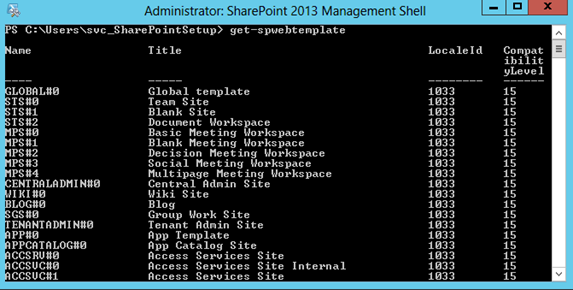 Once you have selected the template you want, you can then create a site base on the template.

You will need to note the Name of the Site template for example STS#0
is the Template for a Team Site

Refer to my blog creating a site base of a template not listed in UI here