The following blog is a quick handy guide I use to install and setup workflow manager with project Server 2013 and SharePoint 2013.
In my instance I had to setup up workflow Manager in a SharePoint Farm.
I identified to setup the Workflow Manager on the SharePoint Application Server in the SharePoint Farm.
In my case I am configuring Workflow Manager on https.
Pre-requisites:

Please read the following article prior
The Setup The first step is the download the Workflow Manager from the Microsoft Site
Once the binaries have been downloaded you can initiate the installation of the Workflow Manager by double clicking on the Workflow Application setup file Workflow Manager.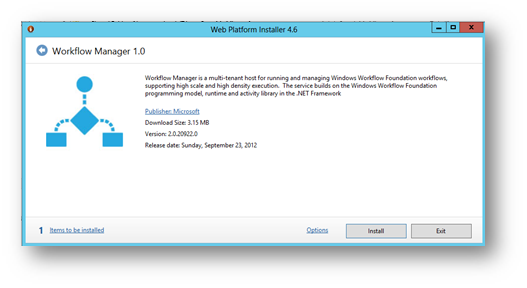 Clicked on Install
I clicked on I Accept
Clicked on Continue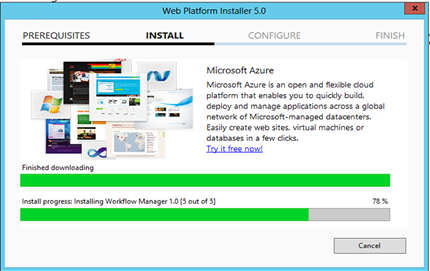 I was then presented with the configuration screen. In my case I have chosen to use the default settings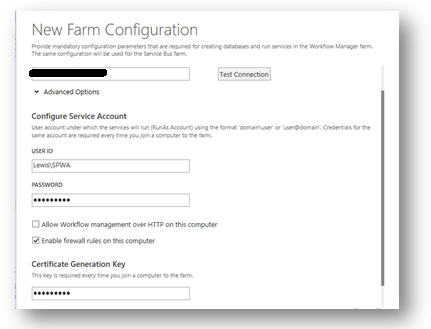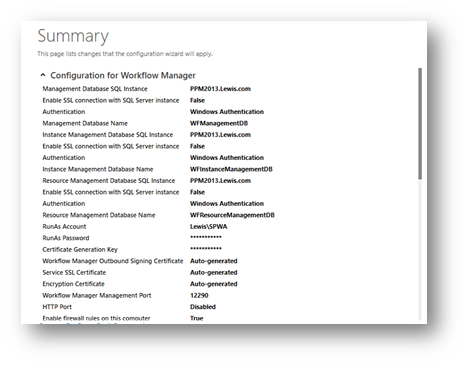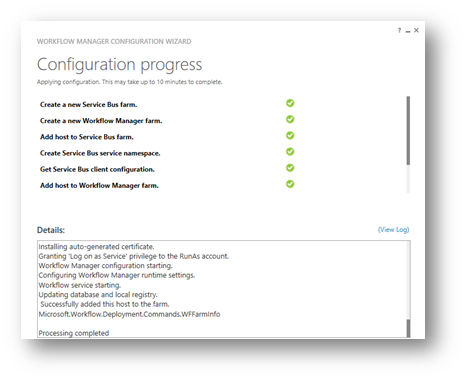 Post Installation Tasks

Step 1: Check the installation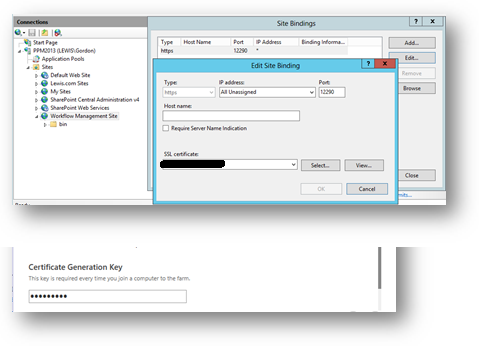 Here go to the Webserver Inetmgr and check to see that the Workflow Management Site has been provisioned. If you do not see the site here, then something is up with the installation.
Step 2: Register the Workflow Service on Site Collection

This is a very important step, if this is not done correctly the Workflows may not work as expected.
Right-click the SharePoint 2013 Management Shell and choosing Run as administrator.
Run the Register-SPWorkflowService cmdlet
Register- Register-SPWorkflowService –SPSite "<name of site collection>" –WorkflowHostUri "<Workflow host uri>"

Example of script

Register-SPWorkflowService –SPSite "https://ecm.lewis.com/" –WorkflowHostUri https://ppm2013:12290

Important: Before you run the script ensure you can browse to the site and do not get any errors or certification errors/warnings in case you are configuring on https. If you are then please resolve the issues before proceeding.

Important Check: Browse to registered uri and ensure you do not face any certificate errors.

Resolve any errors prior to building the workflows else the workflows may not work.

Step 3: Check Workflow Service Status

I now need to check the installation status of the Workflow.
Go to Central Administration > Manage Service Applications > Workflow Service application Proxy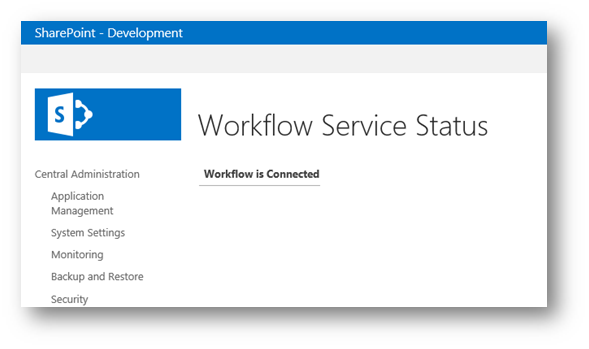 Install Workflow Manger Client on other Farm Servers
I had to ensure I had to Install the Workflow Manager Client on each server in the SharePoint farm.
Error

Register-SPWorkflowService : The root of the certificate chain is not a trusted root authority.

At line:1 char:1

Click here Blogged by Gordon Lewis
….Sharing my personal experience not to be used to setup live environments