Scenario:
I have many of my users of Project Server asking me if it is possible to setup Project Server such that the task updates is done by the resource manager or a resource other than the resource the task is assigned to.

Solution

Yes it is possible to do that. It is facilitated through a functionality called the assignment owner.

Edit the Resource you want to set the assignment owner for in 'Resource Centre'.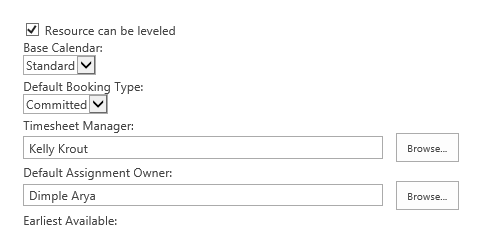 Update this field to a team member other than the assigned work resource who will be entering status for the assignment update task progress for the assigned resource.

Refer: http://office.microsoft.com/en-us/project-help/assignment-owner-assignment-field-HA010167479.aspx