Author: Gordon Lewis

Sometimes when you browse a SharePoint site on the Windows Server 2012 you are presented with an incomplete display of the SharePoint Site with a Message
"You may be trying to access this site from a secured browser on the server. Please enable scripts and reload this page."


This error occurs because you have IE Enhance Security Configuration enabled (On) on the server. This is usually a default setting when the server is setup.
To disable this setting.
Log on to the server as Administrator and go to Server Manager
You are going to turn the IE enhanced security settings off on the local server.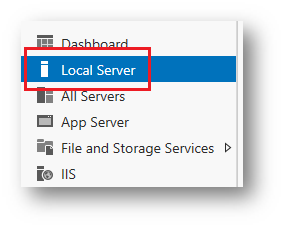 3.Click on On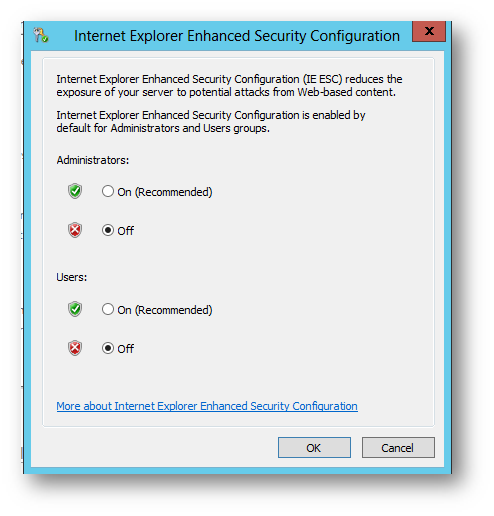 Note: For Production Servers it is recommended to have this setting On post configuration and Go Live state.